About us
 Marie Sleboda, M.Sc., BCBA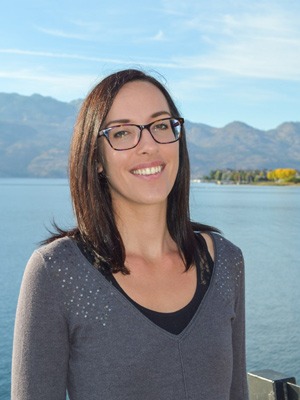 Marie is a Board Certified Behaviour Analyst (BCBA) and a certified therapist in the Early Start Denver Model (ESDM). She received her Masters degree in Developmental Psychology with an emphasis on childhood and developmental disabilities from Strasbourg University (France) in 2008. 
Over the past 12 years, Marie has held various roles including Behaviour Therapist, Program Supervisor and Behaviour Consultant, giving her the ability to understand service at all levels, improving quality of service and collaborative approach. Marie worked in different countries including France, Switzerland and Morocco where she has been providing centre-based and home-based behaviour analysis services to toddlers, children and teens from 18 months to 18 years old.
As a French-speaking consultant, Marie also consults and works with francophone families in B.C. She provides supervision to students seeking certification in behaviour analysis and continues her education by attending conferences and workshops about current and innovative practices in order to offer caring and quality services.
Marie lives in the community of West Kelowna in the beautiful Okanagan Valley. She lives with her three kids and her husband, enjoys hiking, camping, reading and travelling.
Our Approach 
We aim to provide an ethical, compassionate and effective therapy based on the science of Applied Behaviour Analysis. We offer a collaborative and family-centred approach as we believe that the best outcomes for children and their families comes from working together.
Individualized and meaningful programming, based on the unique needs of each child and family
Teaching in the natural environment using a play-based approach
Prioritizing safety and transparency
Teaching functional skills for increasing quality of life
Using evidence-based practices
Emphasizing family involvement and collaboration with other professionals
We recognize and respect the diversity and uniqueness of families and children and provide individualized approaches to goal identification and service planning.